Tempest Bicycles – Bike Shop Dungog!
Tempest Bicycles is excited to announce that our new store in Dungog is now open.
We are a full service bicycle shop with in-house coffee bar and indoor parking for your bicycle.
The shop brings a wide range of new community services and events to the town, including youth engagement, custom frame building, skills workshops, courses and classes.
Come and visit us at 232 Dowling street Dungog. We are open 
Monday, Wednesday, Thursday & Friday – 9am to 3pm
Saturday & Sunday – 9am to 5pm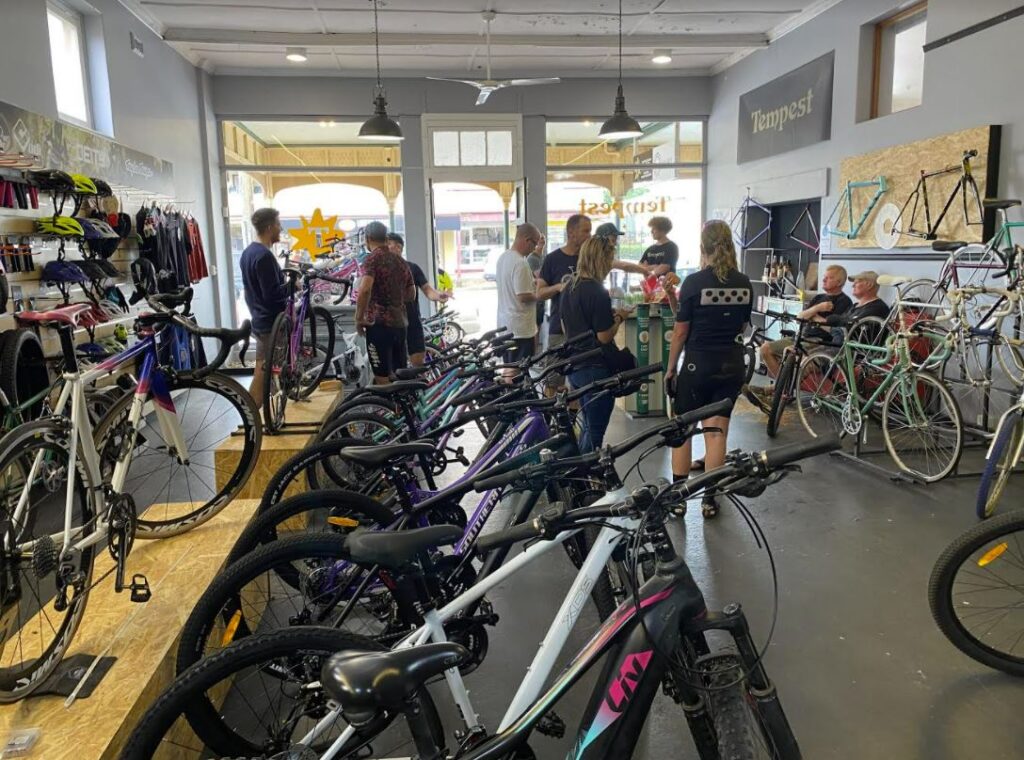 Bike Servicing & Repairs Dungog
Located on Dowling St, in the heart of Dungog, our Tempest Bicycle workshop is fully equipped. We have in-house mechanics available to fix your bikes. 
What bikes do you service?
We repair and service any bicycles with our mobile bike repair business. Some of our major servicing includes:
Road Bike Repairs Hunter Valley
Mountain Bike Repairs Hunter Valley
E-Bike Repairs Hunter Valley
Cyclocross Bike Repairs Hunter Valley
Hybrid Bike Repairs Hunter Valley
How does your Dungog bike servicing work?
Book in your bike for a service. Please select the servicing options you would like us to perform. A mechanic will be in contact with you shortly. 
You can drop your bike off at our centrally located Dungog shop on Dowling St. 
We will fix your bike in our shop. All repairs will be performed in house.
Book a Bike Service or Repair
Once we have received your enquiry, we will get back to you with a confirmation.